Spotless audio
Custom-Made Solid Steel Stands for Harbeth Speakers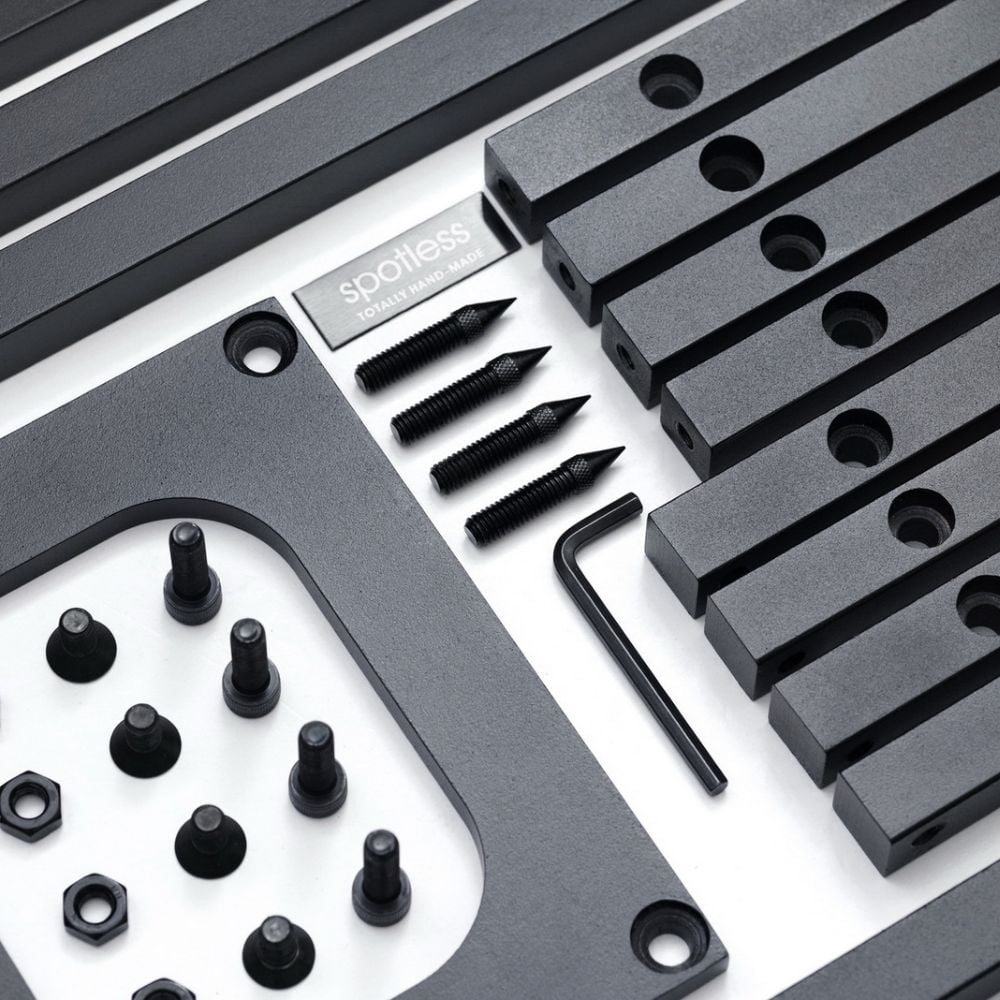 Designed & Made for
P3ESR XD, M20.1
C7ES-3XD
M30.2 XD, M30.1
SHL5plus XD
M40.3 XD, M40.2, M40.1
Need a special height? Contact us now.
Quick Delivery
Rapid dispatch, speedy arrival, seamless process, satisfaction guaranteed, timely enjoyment.
World Wide Shipping
Global reach, efficient logistics, secure packaging, international tracking, borderless convenience.
Personalizable
Bespoke sizing, speaker-specific adaptation, tailored fit, optimized support, personalized perfection.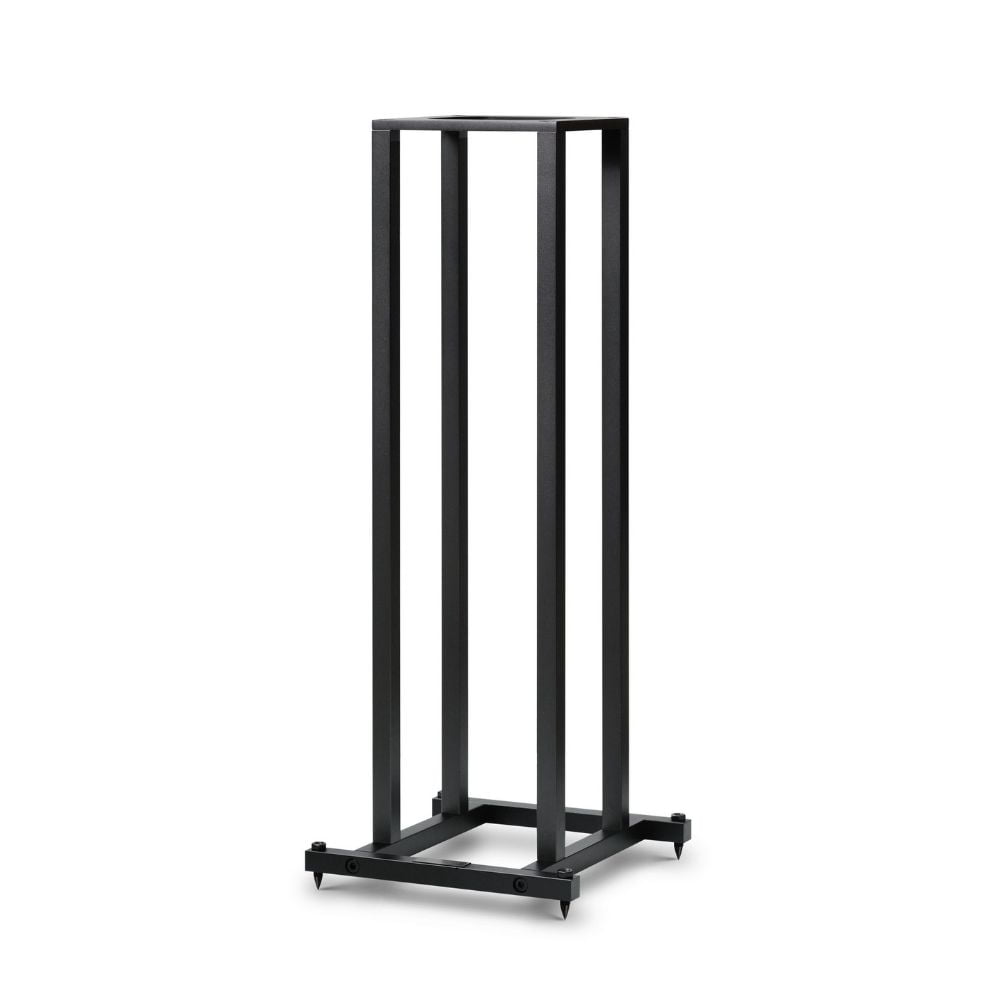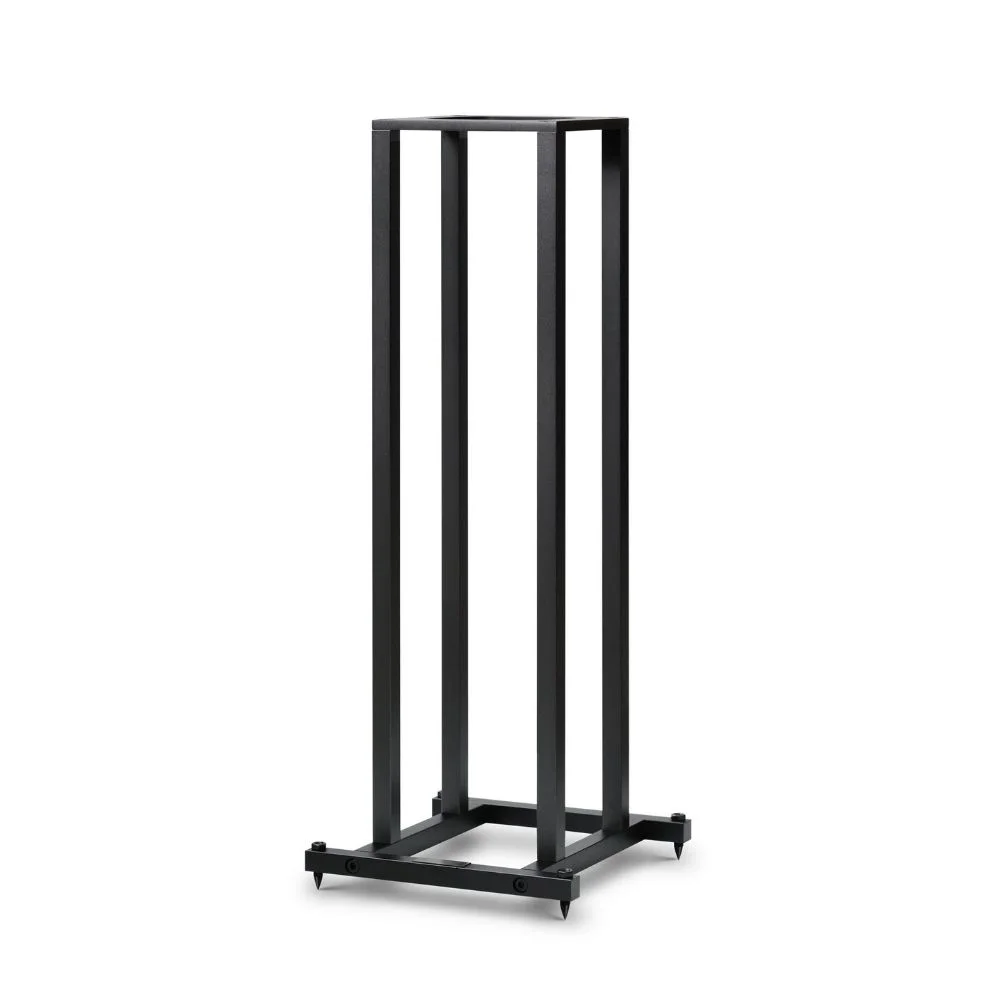 Sophisticated Simplicity
The clean and modern minimalist design of our stands harmonize with a variety of interior decor styles. The matte black, rust-resistant finish adds a touch of modern elegance.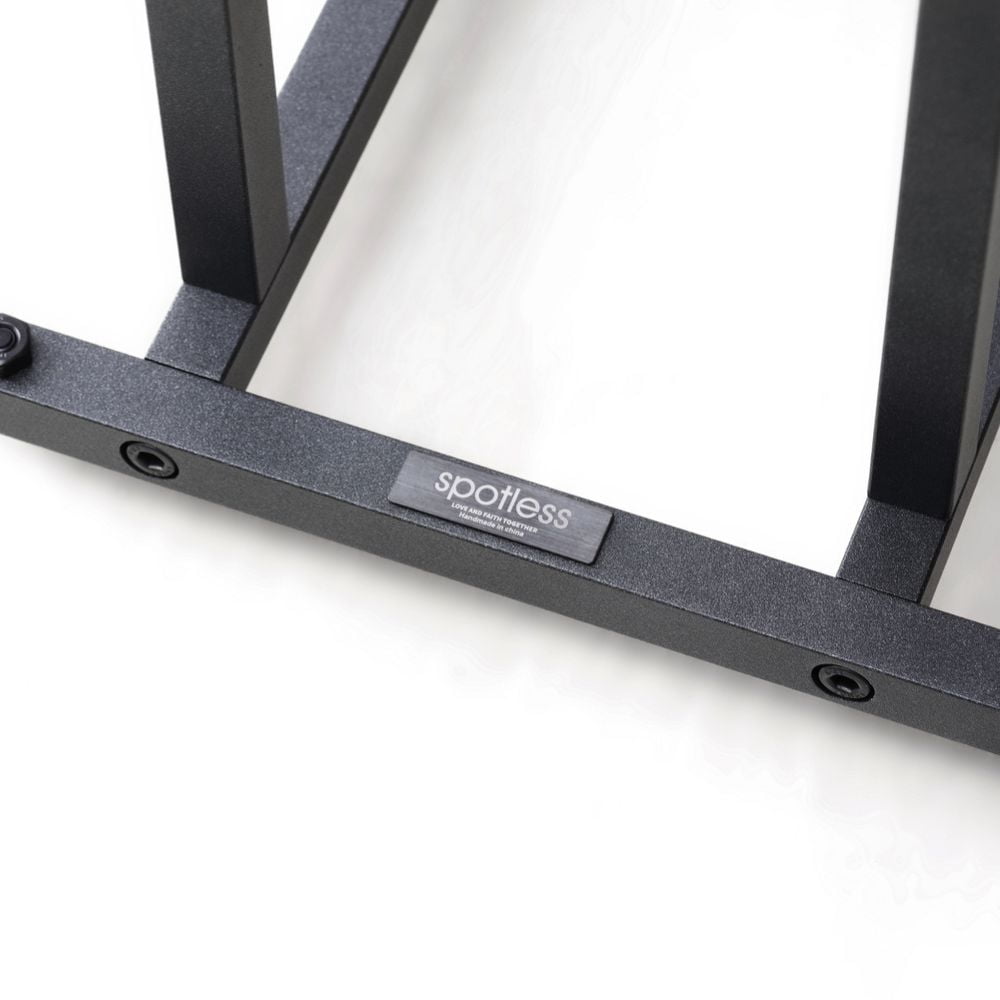 Handcrafted Perfection
Skilled artisans craft each stand with precision and care, ensuring every piece is a work of art.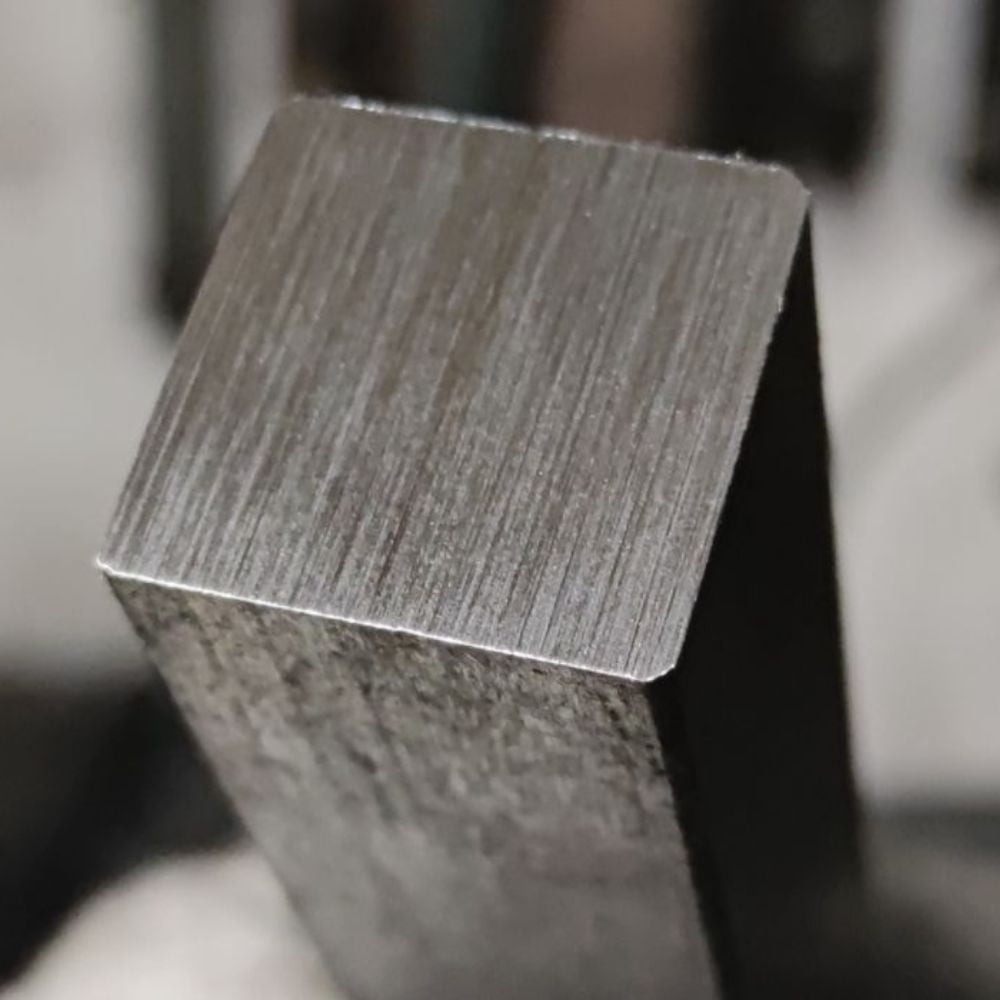 Rock-solid Stability
Forget the hassle of adding sand to lightweight stands.
Our robust, handcrafted solid steel construction minimizes vibrations, giving your audio a crystal-clear quality.
Feel the difference: a 20x20x300mm solid steel rod, weighing a staggering 2kg.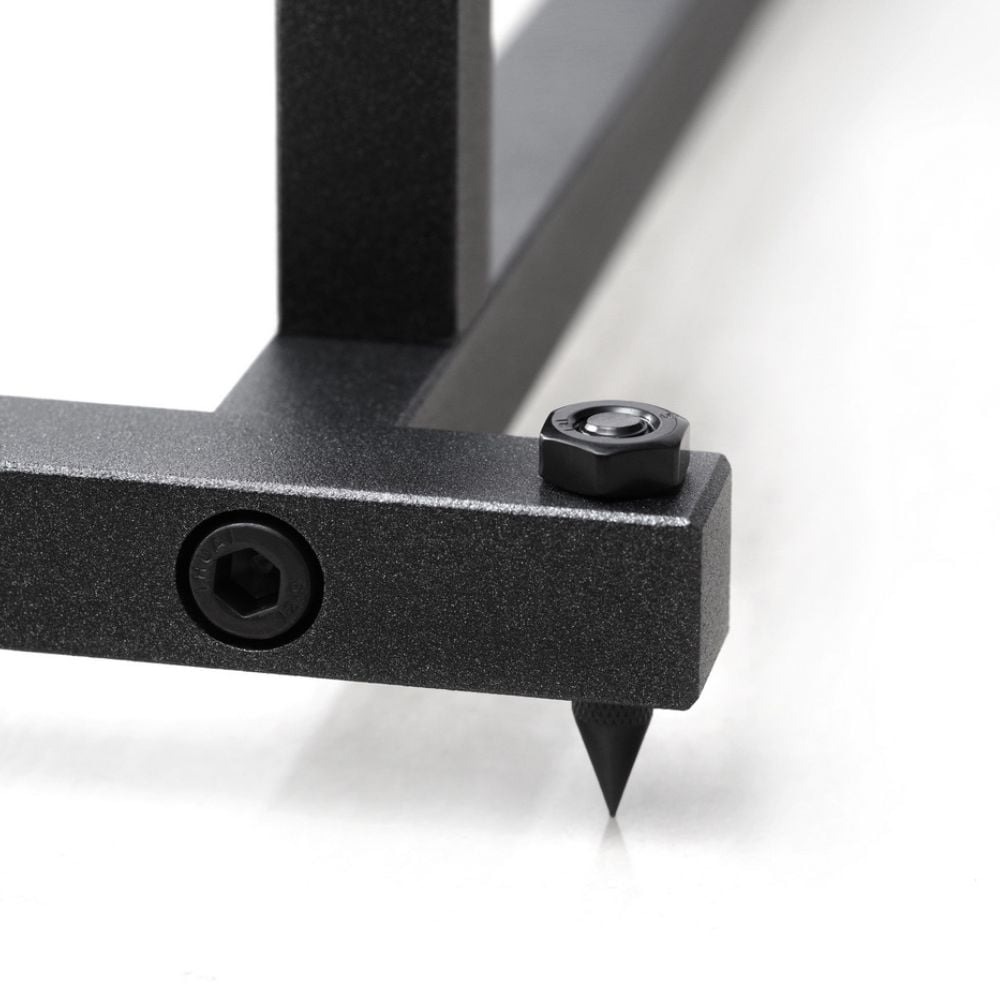 Customizable Spikes
Adjust your stand's height and balance to your heart's content. Personalize your audio experience with adaptable spikes, catering to your unique needs.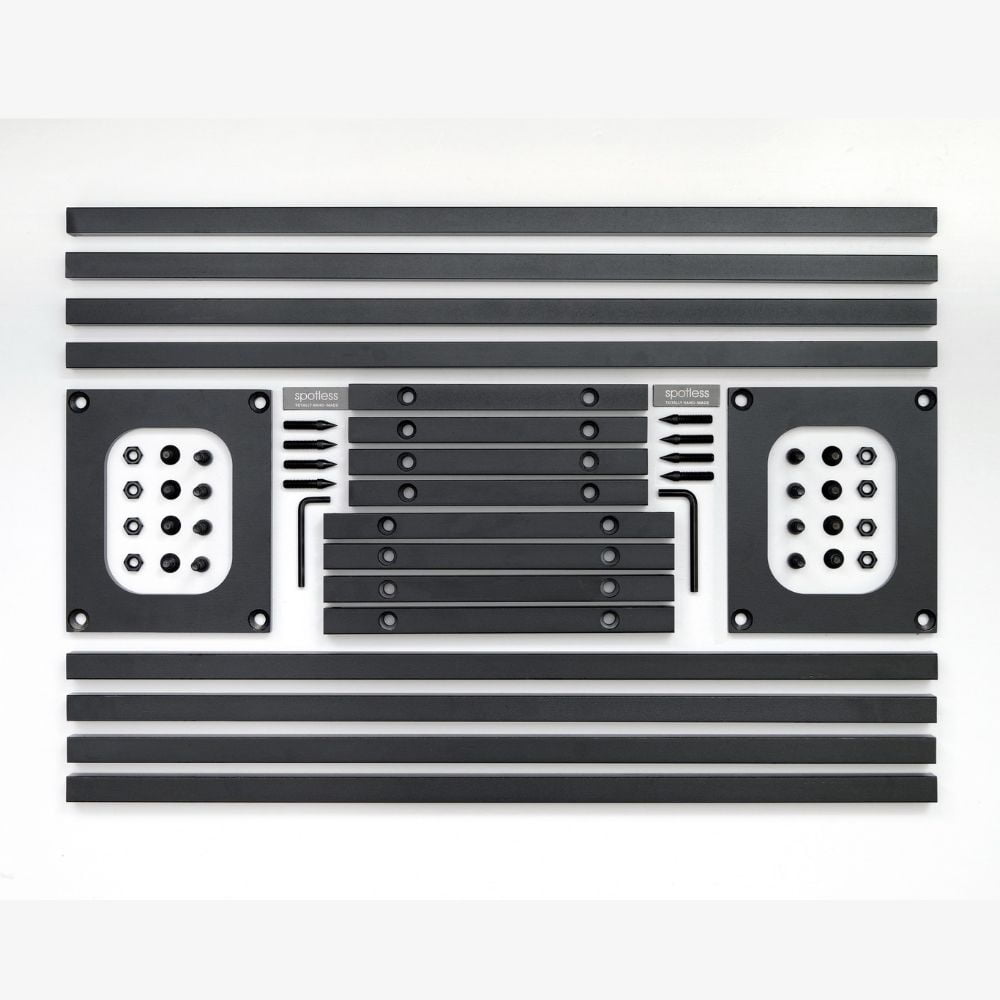 Easy Transport & Assembly
No need to stress over moving bulky stands. Our modular design allows for simple disassembly and reassembly, protecting your back and your floors.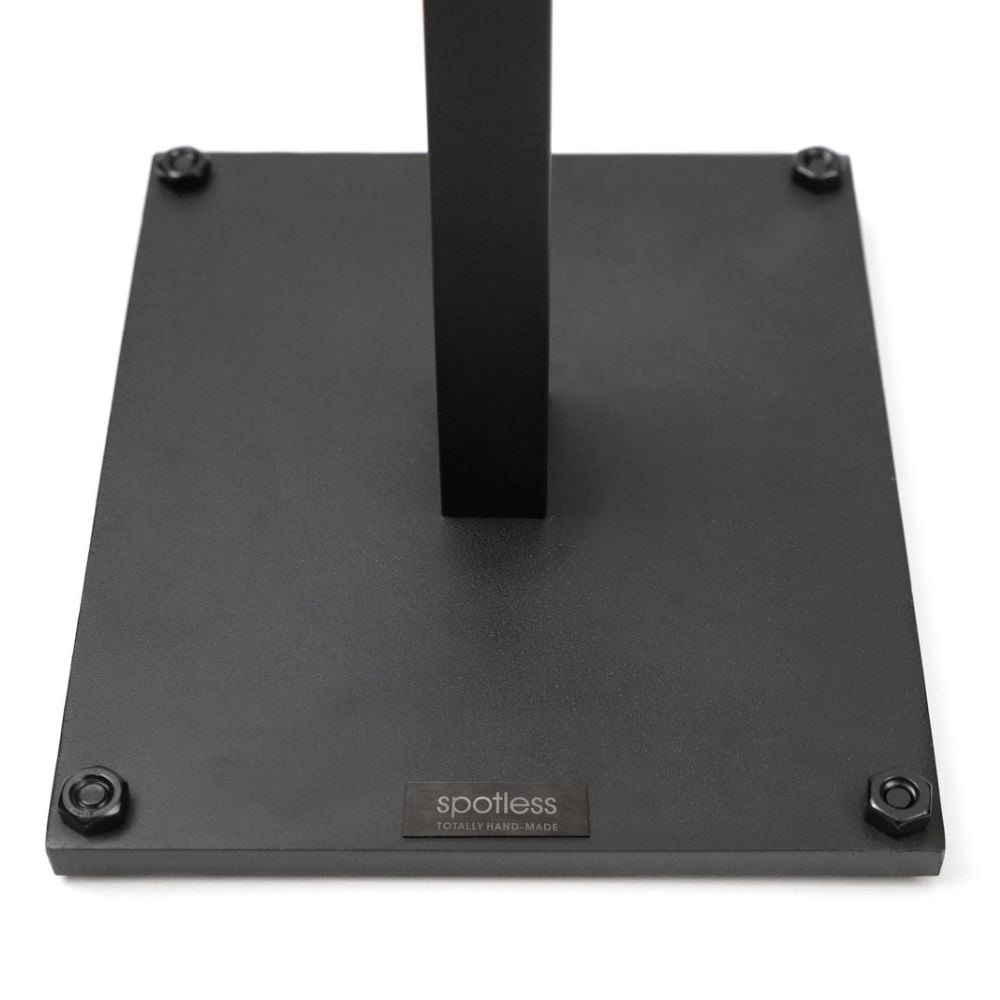 Transform Your Sound & Style
With the ultimate blend of stability, durability, and contemporary design. Welcome the Solid Steel Bookshelf Speaker Stands into your home.
We pride ourselves on the quality of our work, and every stand is handcrafted to perfection. Our stands can support small 2″ bookshelf speakers to large 10″ ones, making them compatible with a wide range of sizes and types.
We can accept custom orders. If the size you need is not listed here, please contact us for your need.
Spotless audio
Love and Faith Together
Spotless Audio is an authentic, simple, approachable, and unpretentious brand of traditional handicrafts.
We believe in sticking to our ideas and original designs, injecting thoughts and emotions into every detail and every product, to give it more vitality. We don't strive for perfection; we strive to hold the nostalgic mood and to interpret the artisanal sentiment of age, to the old traditional handicraft works, which remind us how to listen to the years' footprints.
Whether auditory, visual, or tactile, our handicrafts will quietly wait for your heart to approach them, understand them, and feel them.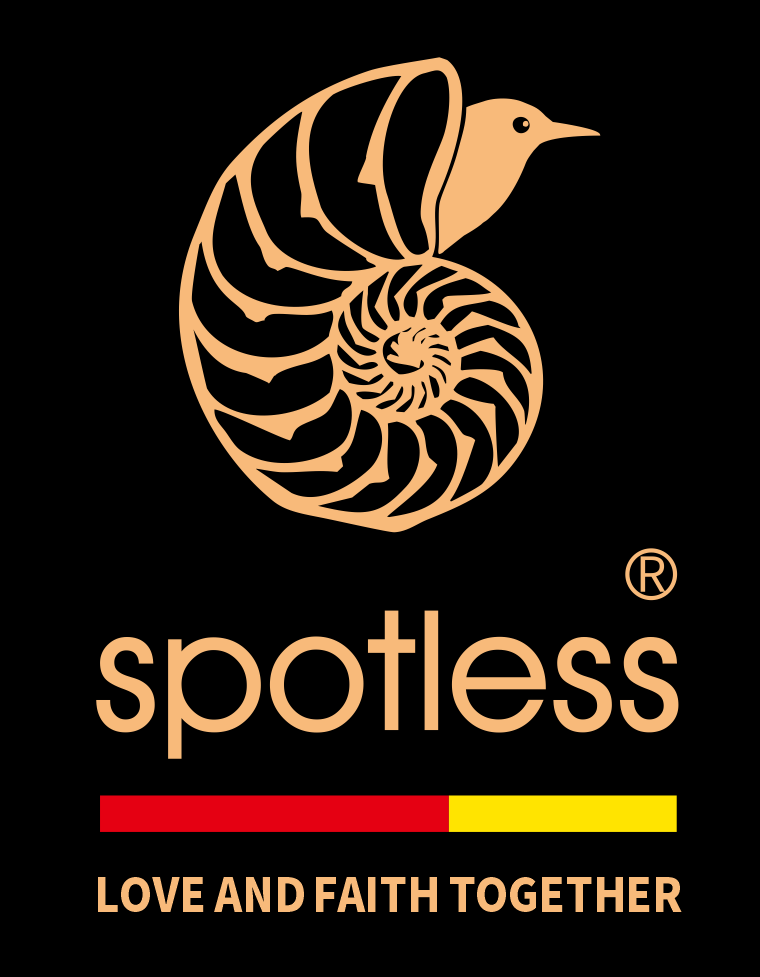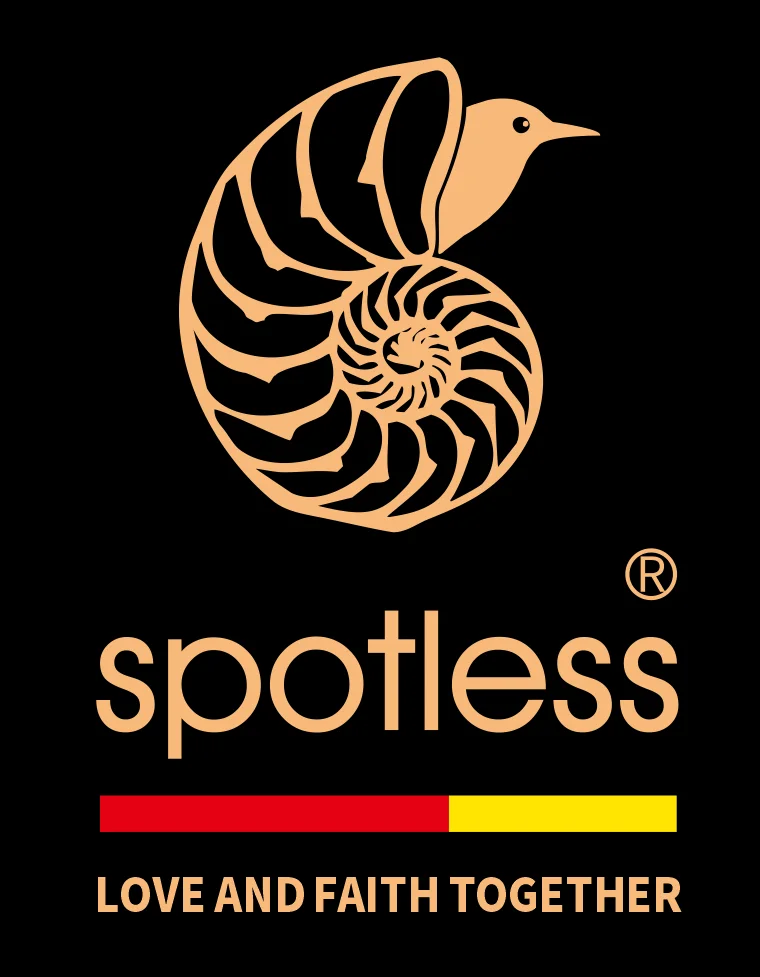 Choose Solid Steel for Unparalleled Quality and Value.
Compared to cheaper alternatives, Solid Steel's inherent weight guarantees stability without sand. Coupled with factory-direct pricing, you're in for a treat.
Say goodbye to subpar speaker stands and elevate your audio experience with Solid Steel Bookshelf Speaker Stands. Invest in quality, savor the difference.
Our
Testimonials
What does our customer say about our products and service? Got the stands today… superb! Great and fantastic, well made… superb workmanship… so much better than the … made keep the great work!
Excellent Service Experience!
★
★
★
★
★
The parts of the stands have arrived today. I installed and all is okay. Thanks for all the support and the excellent service experience!
Solid Steel Rods Very Sturdy!
★
★
★
★
★
I received the stands on Friday, and I am putting them together at the moment. The rods are certainly soild steel and feel very study. Thank you for your support!
FAQ
Here are some answers to Frequently Asked Questions.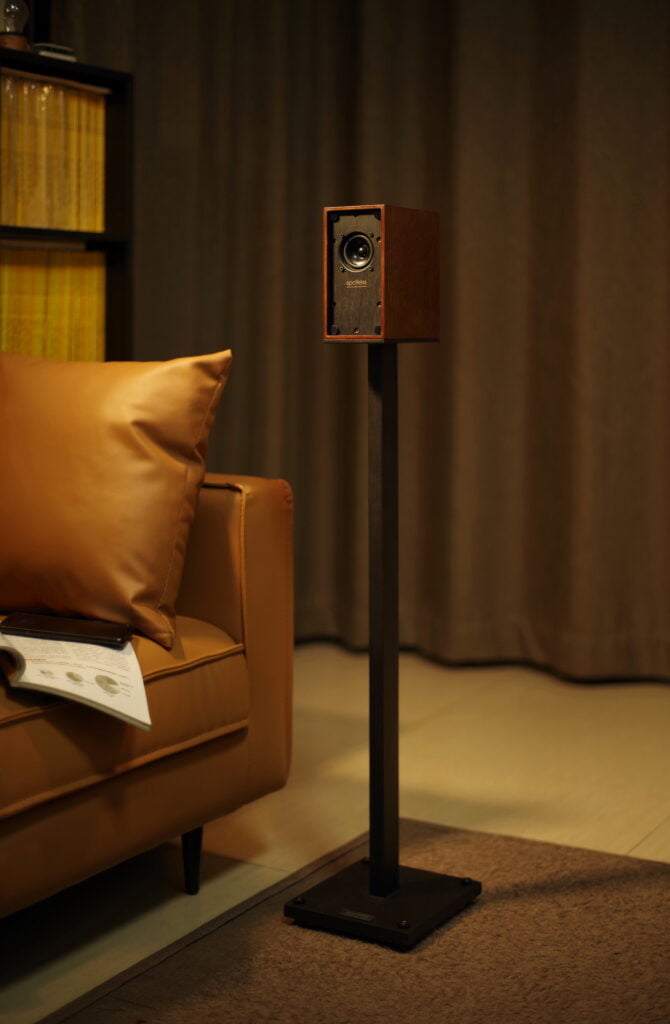 What sizes of speakers can the solid steel bookshelf speaker stands accommodate?
We are dedicated to crafting stands with perfectly suited tray sizes and heights for audiophiles.
Our current stand models accommodate bookshelf speakers ranging from 2″ to 12″. You can choose the size that best fits your needs.
If you don't find an exact match, we can also customize the tray size and height for you. Feel free to contact us directly, and we will provide a quote as soon as possible.
How do I assemble the stands?
We provide a complete set of tools and instructions. You'll find the assembly process to be simple and enjoyable.
Are the stands suitable for floor-standing speakers?
The stands are specifically designed for bookshelf speakers and are not suitable for floor-standing speakers.
Can I customize the height of the stands using the adjustable spikes?
The adjustable spikes offer limited height customization. If you require a specific height, please contact us.
Can I replace the spikes with my own?
Certainly, you can replace the spikes with your own. The compatible thread size is M8.
How much weight can each stand support?
Each stand can support a maximum weight of 30 kilograms (approx. 66 pounds).
What is the material used for the stands, and what kind of finish does it have?
We use solid steel for our stands, with a 20x20x300mm rod weighing a substantial 2kg.
The stands are finished in a matte black, rust-resistant coating.
How do the stands help improve my audio experience?
The stands improve your audio experience by providing stability and reducing vibrations.
The solid steel construction minimizes vibrations from the speakers, ensuring a cleaner, clearer sound.
Additionally, the adjustable spikes allow for fine-tuning of the stand's height and balance, further enhancing your listening experience.
Are the stands designed to work with specific speaker brands or models?
Indeed, our stands are designed to be compatible with popular speaker brands like Rogers, Harbeth, Graham Audio, Falcon, Spendor, and more, as well as models such as the LS5/9, LS3/5A, etc.
Can I order custom sizes or modifications for my specific speaker models?
Absolutely, we welcome custom orders. Feel free to reach out to us with your specific requests, and we'll be delighted to provide a tailored quote for you.