About ISINO Technologies
A leading provider of sophisticated audio solutions that harmonize elegance and exceptional sound. Explore our commitment to innovation, design, and unparalleled audio experiences for discerning customers worldwide.
Our Mission
Crafting sophisticated audio solutions that harmonize elegance and exceptional sound for discerning customers worldwide.
Our Vision
Envisioning a world filled with melodious moments, where beautifully designed audio products enrich lives and connect people through the universal language of sound.
Music Infinity MQ3, 2005
We started the audio business in 2005.
Music Infinity M01A, 2005
In the same year, we launched the mini tube amplifier M01A…
Music Infinity M01S, 2005
… and the bookshelf speaker M01S.
Music Infinity M20A, 2006
It's been 17 years since its 1st generation release, you can still see her on the production line today. It's a true classic.
Music Infinity M30A, 2008
Music Infinity's first pure tube amplifier. To this day, fans still talked about the machine.
Music Infinity ART 5, 2011
During the years 2008~2011, our team has developed the M40A pure valve amplifier, as well as the ART series bookshelf speakers.
Music Infinity M20A, 2015
The 2nd generation launched in 2015. So far it has 5 variants in the markets.
Spotless V1, 2018
We started developping Spotless products in 2016. The first amplifier of Spotless, released in 2018.
Spotless A1, 2020
The complexity of Spotless A1 is more than ever. However, it has gained extraordinary success in the local market.
Harmony
At the crossroads of art and technology, ISINO Technologies harmonizes aesthetics with audio engineering.
Envisioned by a team of professionals, ISINO Technologies has established itself as a symphony of innovation and design. With a keen ear for detail and an eye for elegance, the company orchestrates an immersive experience that transcends auditory joy and embraces visual delight.
Diversity
ISINO Technologies' product lineup sings with diversity, boasting vacuum tube amplifiers, integrated amplifiers, bookshelf speakers, Bluetooth speakers, and speaker stands.
The products blend into home environments and are infused with unique design elements while captivating users through unmatched acoustic performance.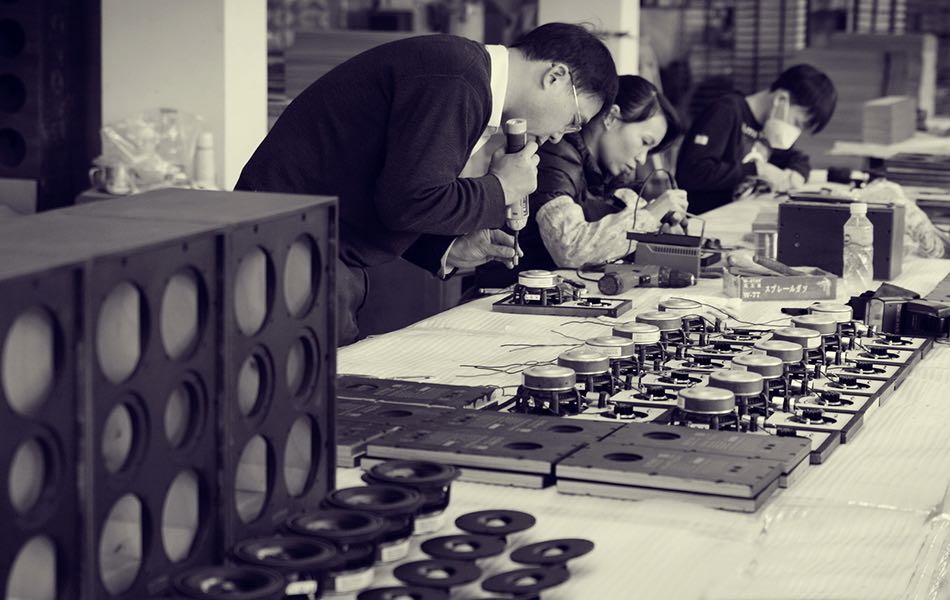 Synergy
Central to ISINO Technologies' harmonious success story is the skill in orchestrating resources from diverse fields, such as design, acoustics, electronics, software, manufacturing, and logistics.
This synergy empowers the company to create and deliver premium products that elevate the brand influence and generate value for its clients.
Excellence
ISINO Technologies has carved out its niche by striking a chord with its customers' acoustic and aesthetic needs in the world of professional audio products.
The company's mission is rooted in the desire to create audio products that produce exceptional sound and exude sophistication and elegance, fitting seamlessly into any home environment.
Customization
For brands seeking an edge in the competitive audio landscape, the company leverages its robust design and research capabilities to provide OEM/ODM services.
With a focus on innovation and customization, ISINO Technologies works closely with its partners to develop tailored solutions that meet each brand's unique needs.
Wholesale
ISINO Technologies offers an ensemble of brands through its wholesale services, catering to the discerning tastes of mid-to-high-end audio product dealers.