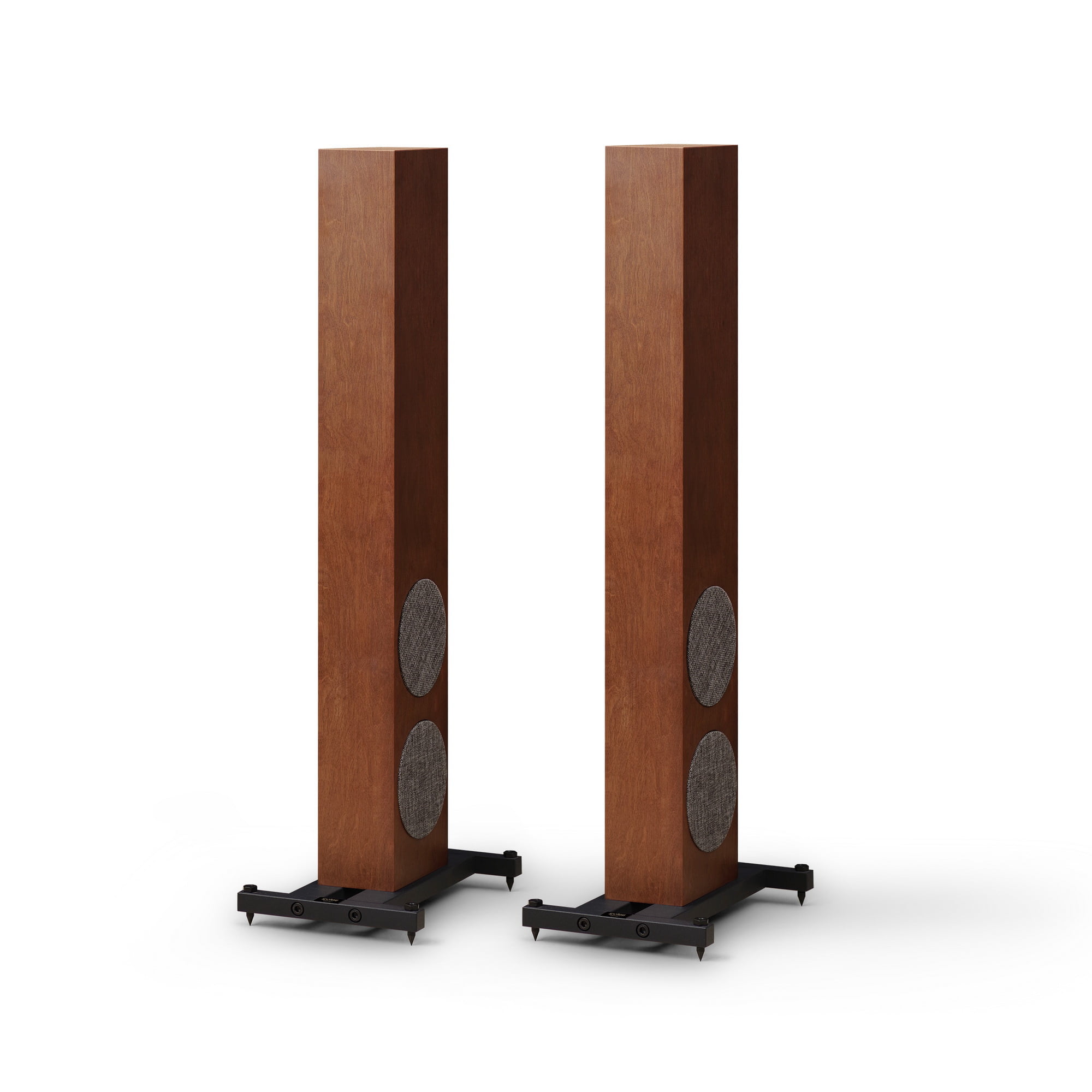 Spotless HiFi 4″ Powered Subwoofer Sound Tower
MODEL: SEED 4×4
MSRP: $669.00
0 Import Duty
we deliver duty paid  (DDP) to certain countries
Big Discount Available
discount price up to 60% off
In Stock
we keep the products in stock to ensure fast shipping
Dropshipping
we blind drop ship to save your time and costs
Spotless Audio
LOVE AND FAITH TOGETHER
Spotless is an authentic, simple, approachable, and unpretentious brand of traditional handicrafts.
We believe in sticking to our ideas and original designs, injecting thoughts and emotions into every detail and every product, to give it more vitality. We don't strive for perfection; we strive to hold the nostalgic mood and to interpret the artisanal sentiment of age, to the old traditional handicraft works, which remind us how to listen to the years' footprints.
Whether auditory, visual, or tactile, our handicrafts will quietly wait for your heart to approach them, understand them, and feel them.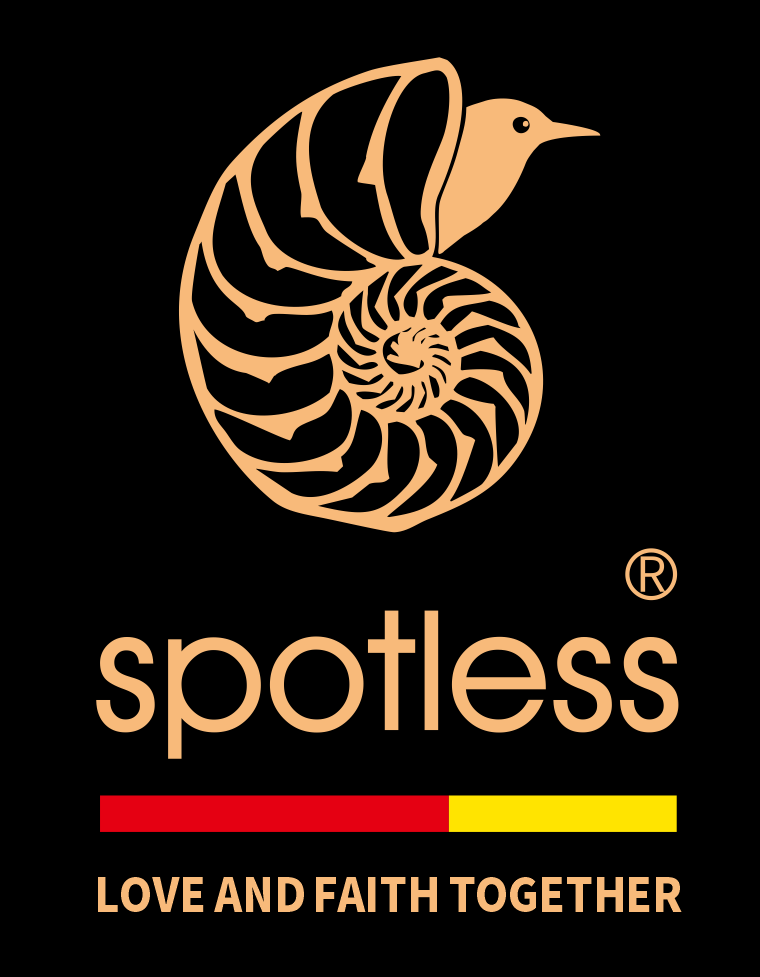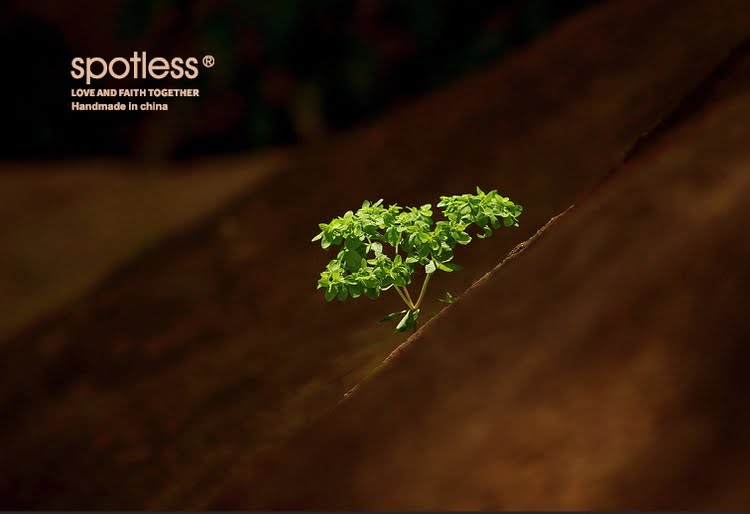 What is the most powerful thing on the planet?
Some people say elephant, some say lion,
some joke that it is King Kong.
How much power King Kong has,
of course, we do not know.
In Spotless terms, the most powerful thing in the world
is the seed of a plant.
The power revealed by a seed is infinite.
Spotless Seed4x4 stacking
powered bass tower
It is made for you who beautify the world with love. With joy, listening together!
Small is Big
The visual and auditory disparity of sensation
Birch Wood Cabinet
Following the traditional materials used for musical instruments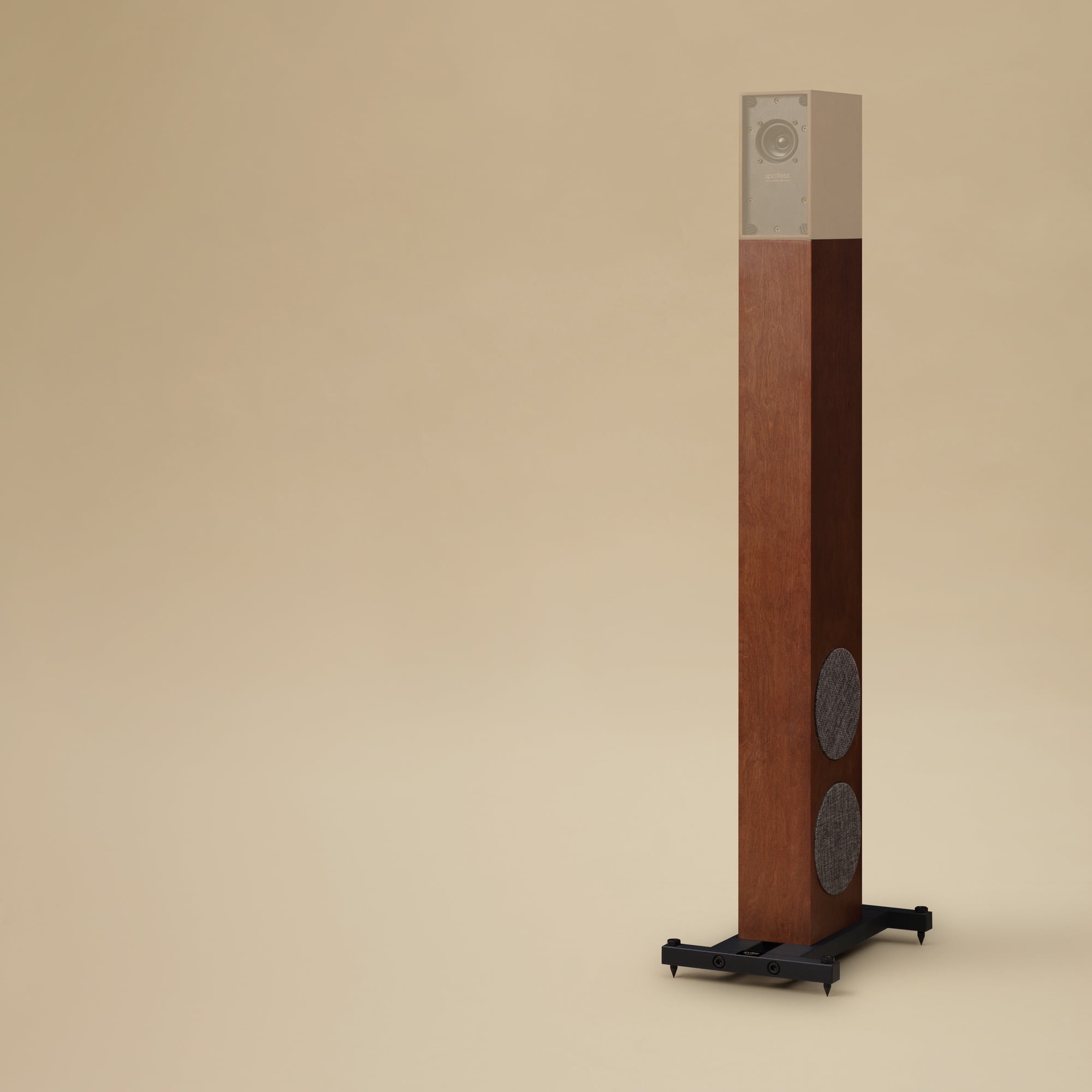 Seeing is believing – the new generation Seed mini audio system.
All seeds of faith break out of the ground, without thinking about whether they will encounter rain or sunshine. For with resistance comes trials and growth.
After four years of journey, Spotless is launching a mini audio system with a new look.
Spotless D1 amplifier + Seed 2.1 bookshelf speaker + Seed 4×4 subwoofer tower + 211 bookshelf speaker stand
Crafted with a unique mind – A compact stacking bass compensation system
The Seed 2.1 mini speaker is excellent for vocals and violin in a small listening space. To have a full-range dominance and improve its low-frequency performance, Spotless tailor-made the subwoofer tower Seed 4×4.
Each tower is equipped with two self-developed 4″ mid-woofers. Its wood, size, and craftsmanship are well integrated with the Seed 2.1 mini speakers. Both Seed 4×4 and Seed 2.1 cleverly combined into a more comprehensive floor standing sound system.
As a result, the sounds field significantly increased. It has precise positioning, more bass textures, a solid musical flavor. The low-frequency quality, soundstage depth, midrange clarity, and image power significantly improve. Like a pair of big floor-standing speakers, it is suitable for listening in a larger space.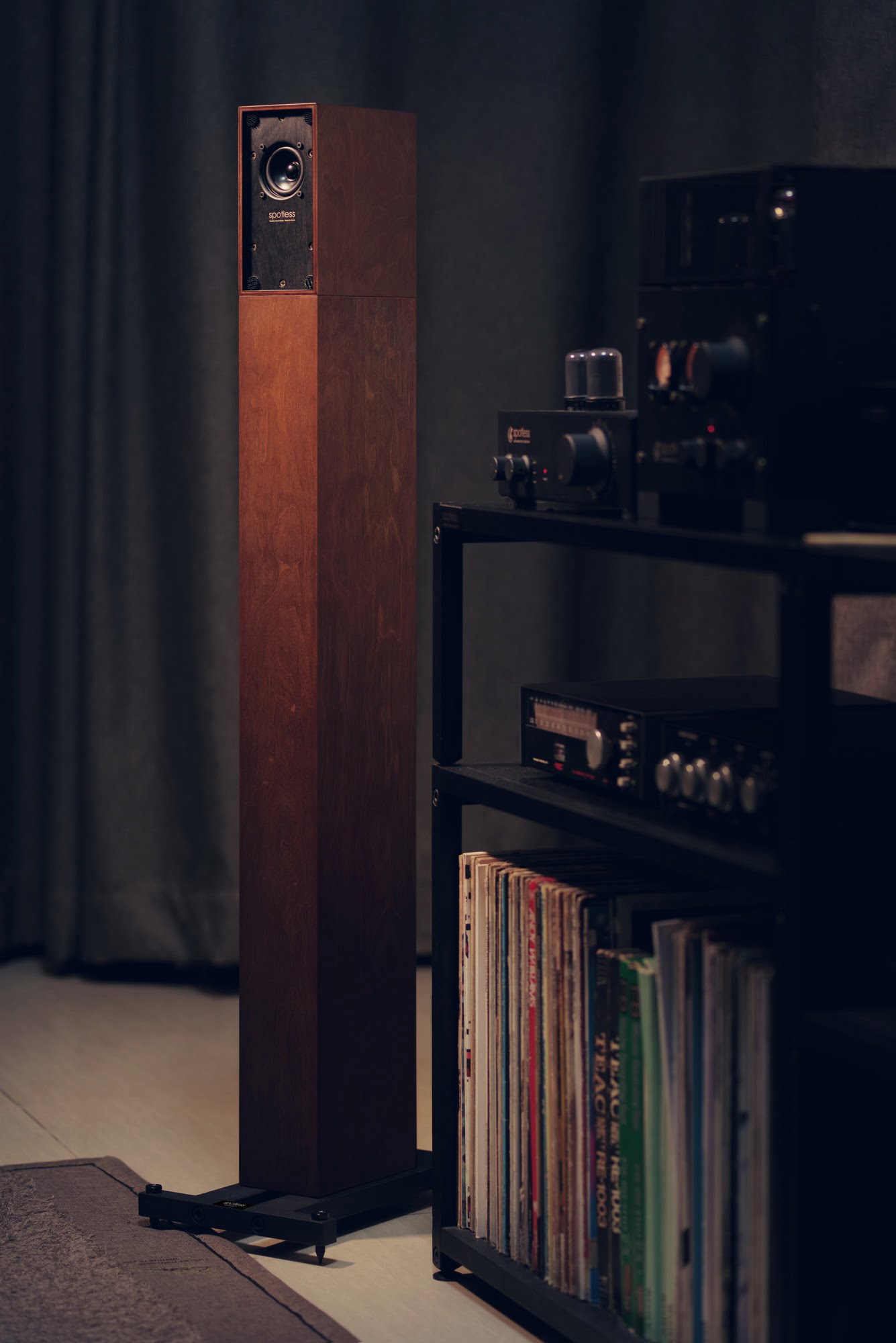 Dual 4″ subwoofers
Powerful low frequency
Spotless has developed a new generation of 4″ woofer units with composite fiber paper cone, aerospace magnets, 180 degrees symmetrical wiring, gold-plated antioxidant terminals, and short-circuit ring design.
The cabinet comprises 15mm thick FSC certificated birch wood multi-layer boards with an extended port tube.
Thanks to the materials, design, and craftsmanship, the low-frequency texture is firm and robust, powerful dive, and has rich harmonics.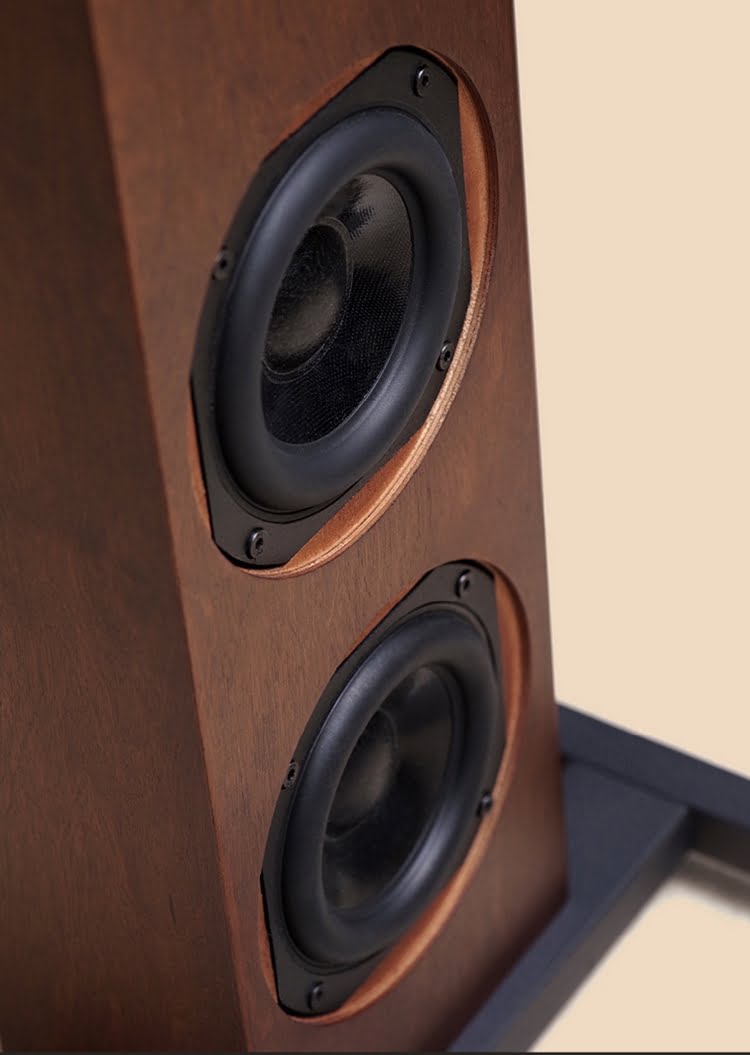 The Seed 4×4 sound tower is interconnected with the Seed 2.1 mini speaker via a hand-made jumping cable, practical and easy to use.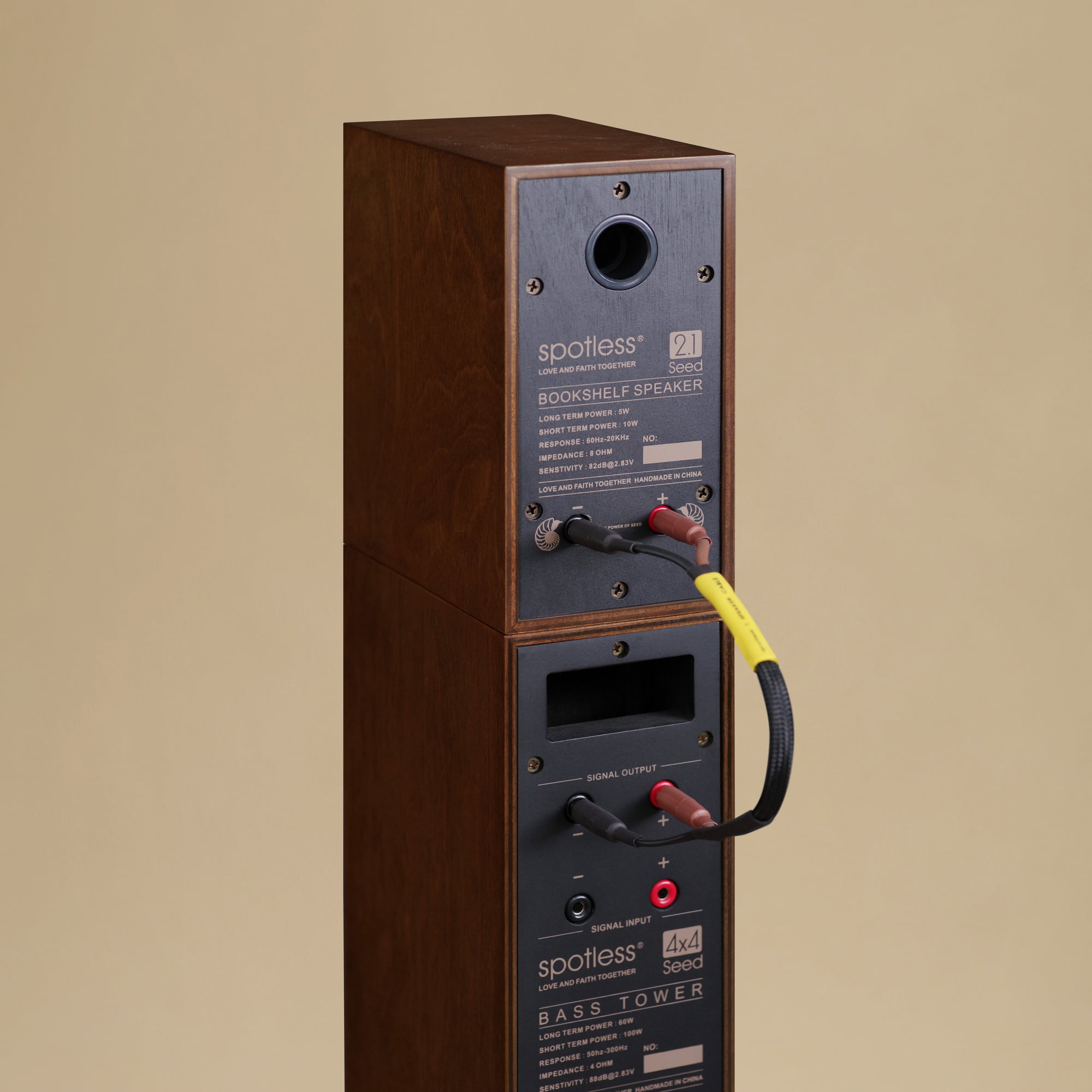 Premium Quality Solid Steel Speaker Stand
The solid steel speaker stand is tailor-made for the Seed 4×4 sound tower. It is mounted on the bottom to provide better stability and counteract vibrations.
The peg height is adjustable.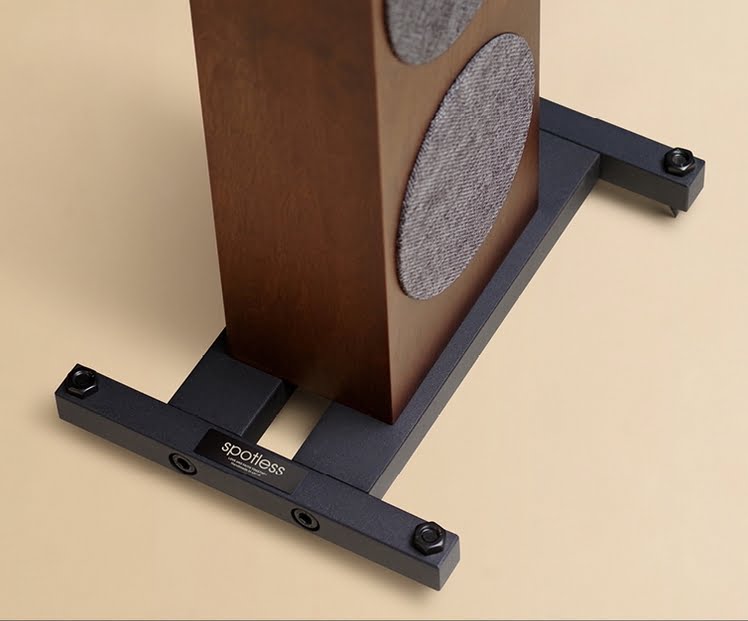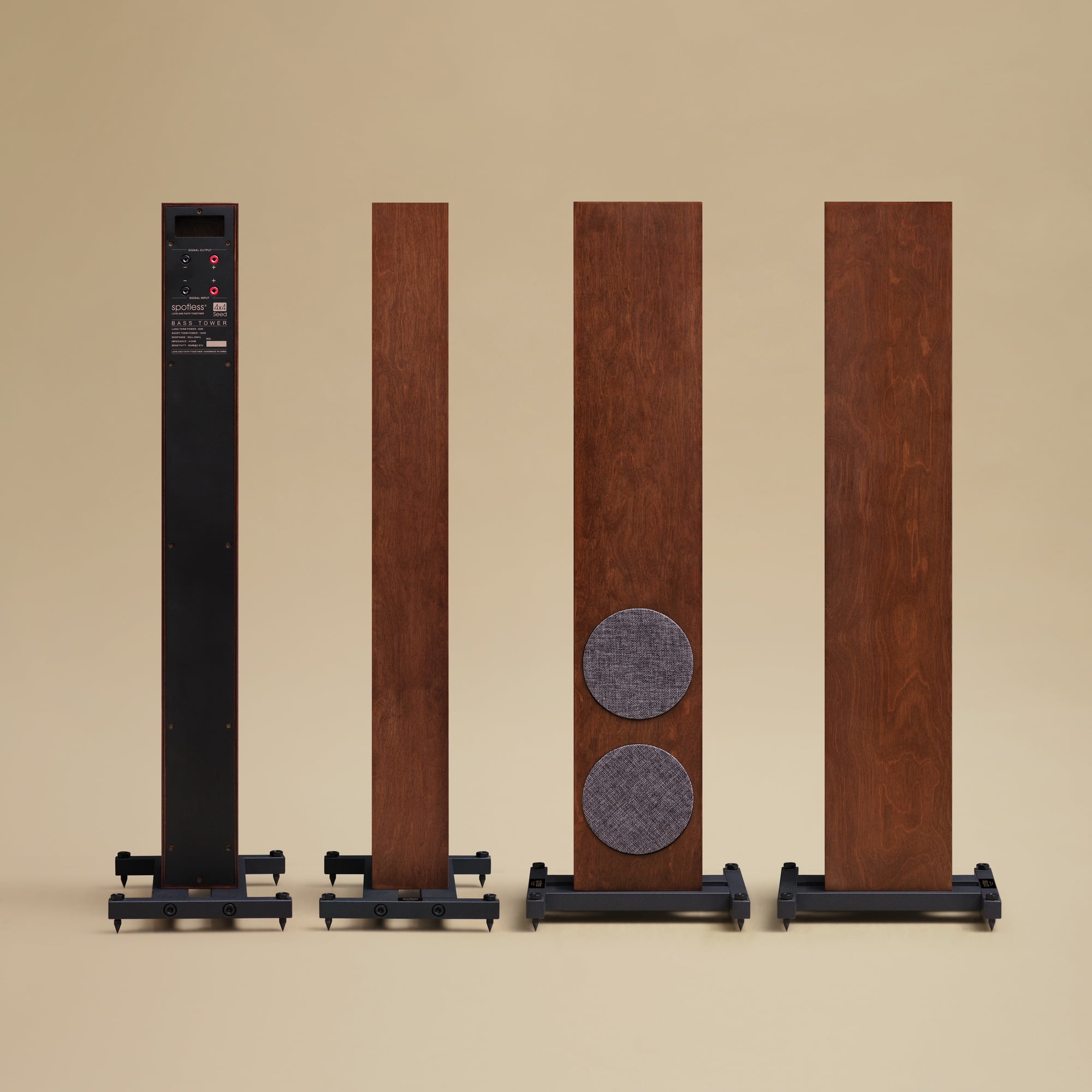 Stand is half-life of a bookshelf speaker.
For bookshelf speakers, audiophiles are saying that the speaker stand is the second spring for bookshelf speakers. The right match with a stand can make the speaker play well with their performance and the characters.
Spotless's original design solid steel bookshelf speaker stands can positively reduce vibrations and improve performance.
One of the essential features is to make the middle and high frequencies vivid and dynamic, rich in details, and make low frequencies clean and more bouncy.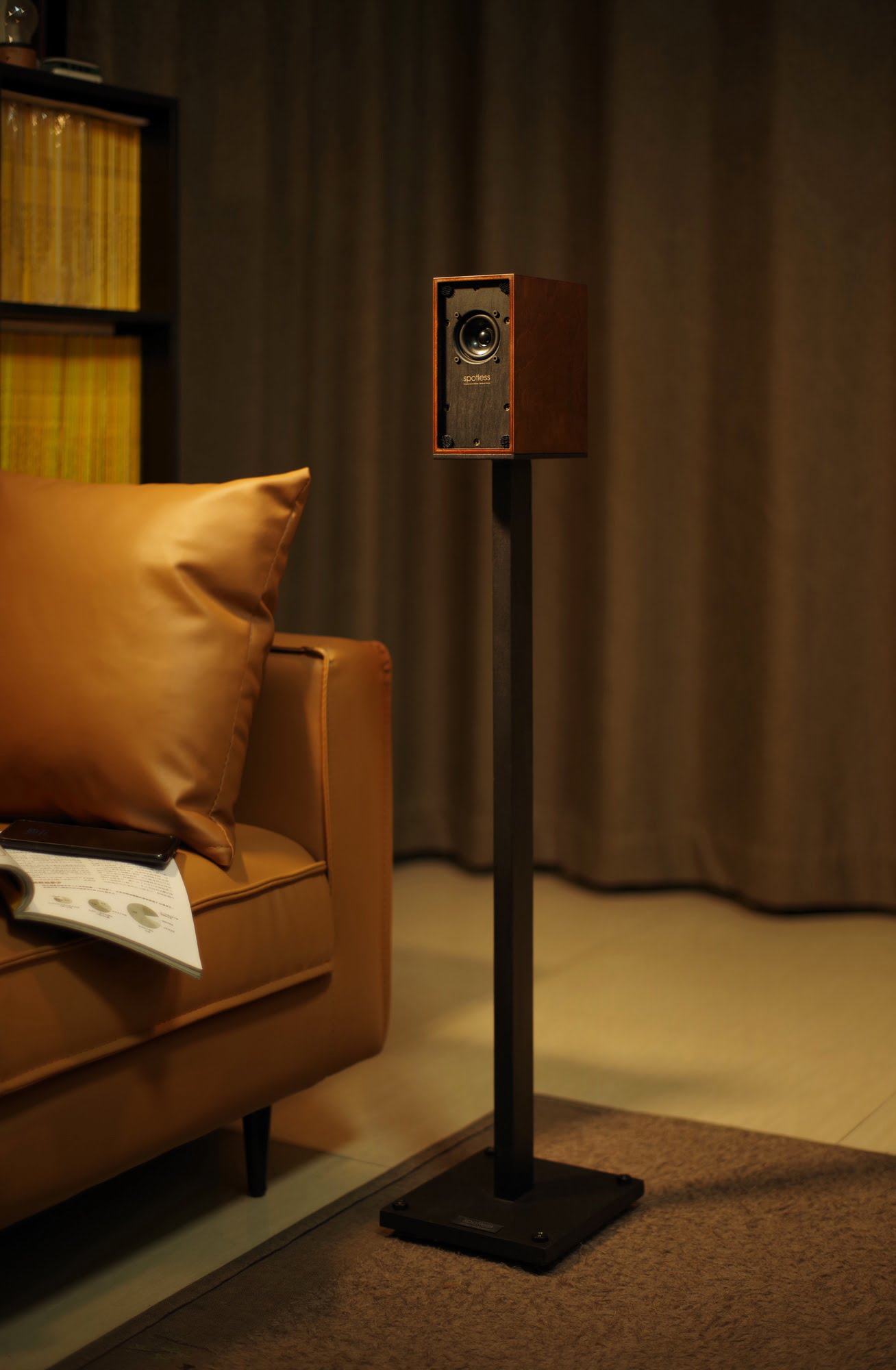 Long-term Power
60 watts
Short-term Power
100 watts
Frequency Response
50 Hz~300 KHz
Impedance
4 OHM
Sensitivity
88dB@2.83V
Dimensions:
200*280*814 mm
Weight:
36 KGS/Pair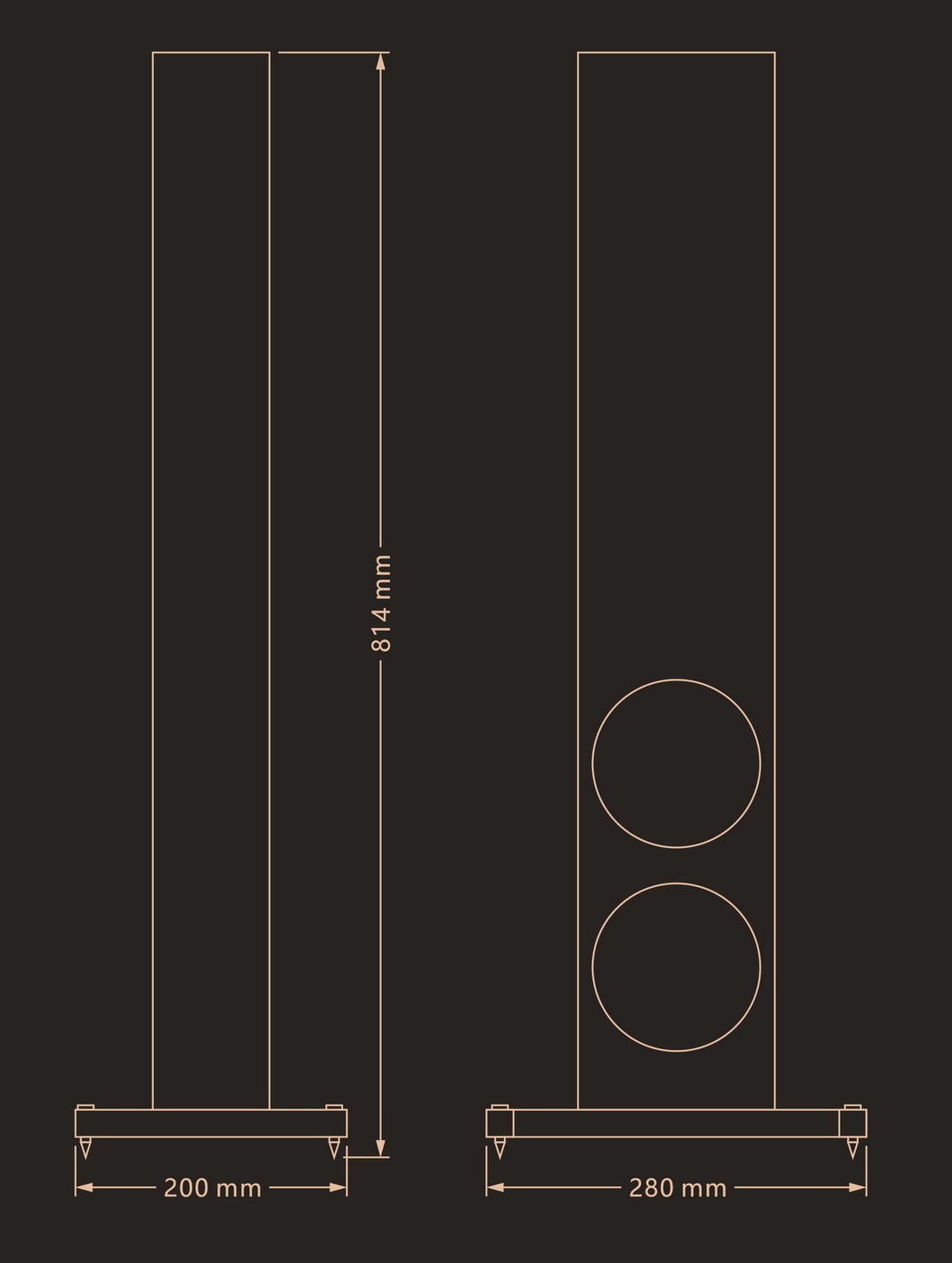 Spotless Audio – handmade bookshelf speakers for Audiophiles
From 2″ small bookshelf speakers to 12″ large bookshelf speakers,
we have the right size for you.