Spotless D1 Mini Desktop Stereo Amplifier
MODEL: SPOTLESS D1
MSRP: $439.00
0 Import Duty
we deliver duty paid  (DDP) to certain countries
Big Discount Available
discount price up to 60% off
In Stock
we keep the products in stock to ensure fast shipping
Dropshipping
we blind drop ship to save your time and costs
Spotless Audio
LOVE AND FAITH TOGETHER
Spotless is an authentic, simple, approachable, and unpretentious brand of traditional handicrafts.
We believe in sticking to our ideas and original designs, injecting thoughts and emotions into every detail and every product, to give it more vitality. We don't strive for perfection; we strive to hold the nostalgic mood and to interpret the artisanal sentiment of age, to the old traditional handicraft works, which remind us how to listen to the years' footprints.
Whether auditory, visual, or tactile, our handicrafts will quietly wait for your heart to approach them, understand them, and feel them.
What is the most powerful thing on the planet?
Some people say elephant, some say lion,
some joke that it is King Kong.
How much power King Kong has,
of course, we do not know.
In Spotless terms, the most powerful thing in the world
is the seed of a plant.
The power revealed by a seed is infinite.
Spotless D1 Class AB stereo amplifier Mini –
NEW INTERPRETATION of compact desktop art
It is made for you who beautify the world with love. With joy, listening together!
Discrete Design
Very compact, challenge the size limit
Small Dimensions
As small as 86 * 145 * 166 mm
Special Customized UI Power
Smooth tone, charming midrange
Wireless Connectivity
Bluetooth 5.0 APTX stereo
Birch Wood Cabinet
Following the traditional materials used for musical instruments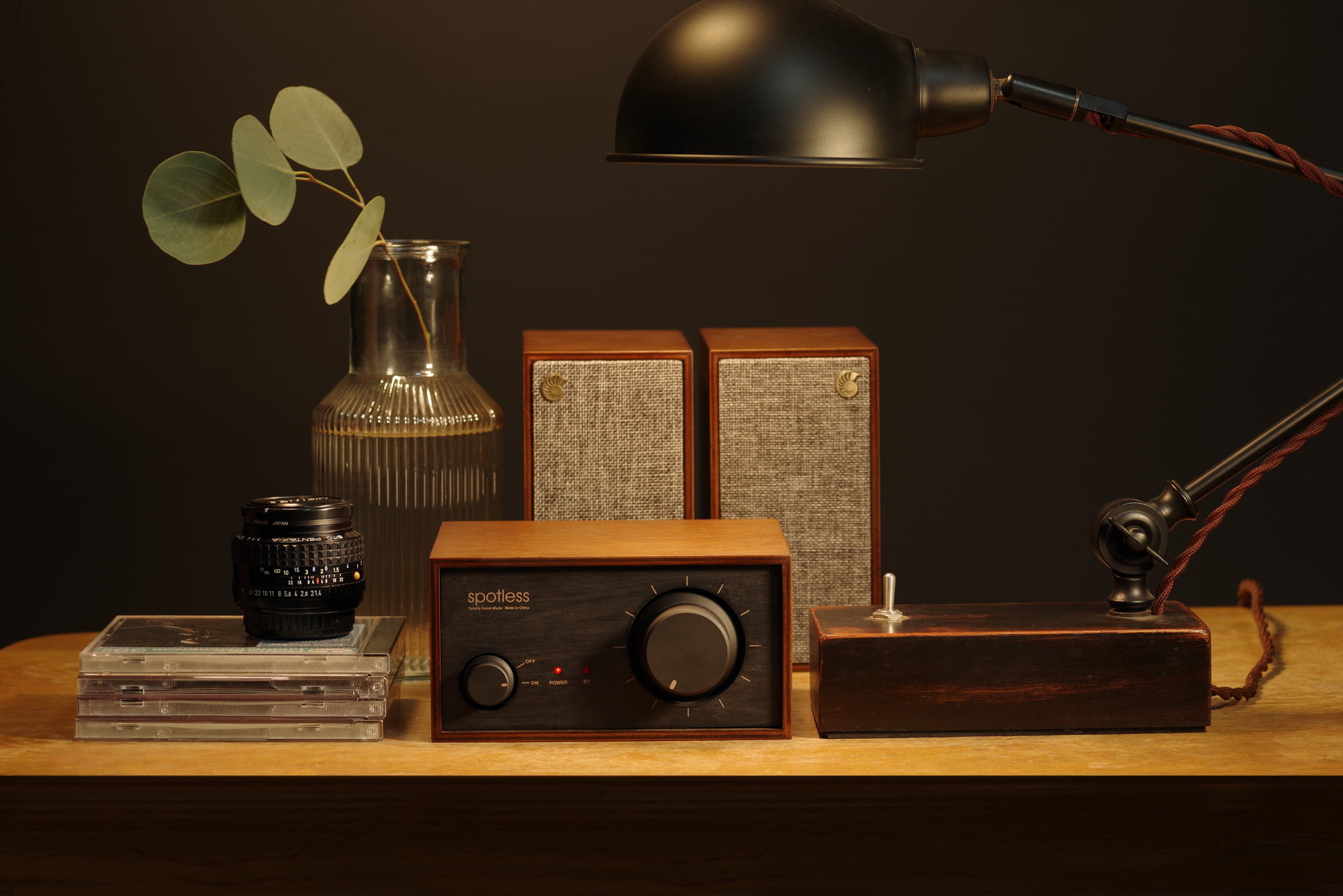 Seeing is believing, the new generation Seed mini audio system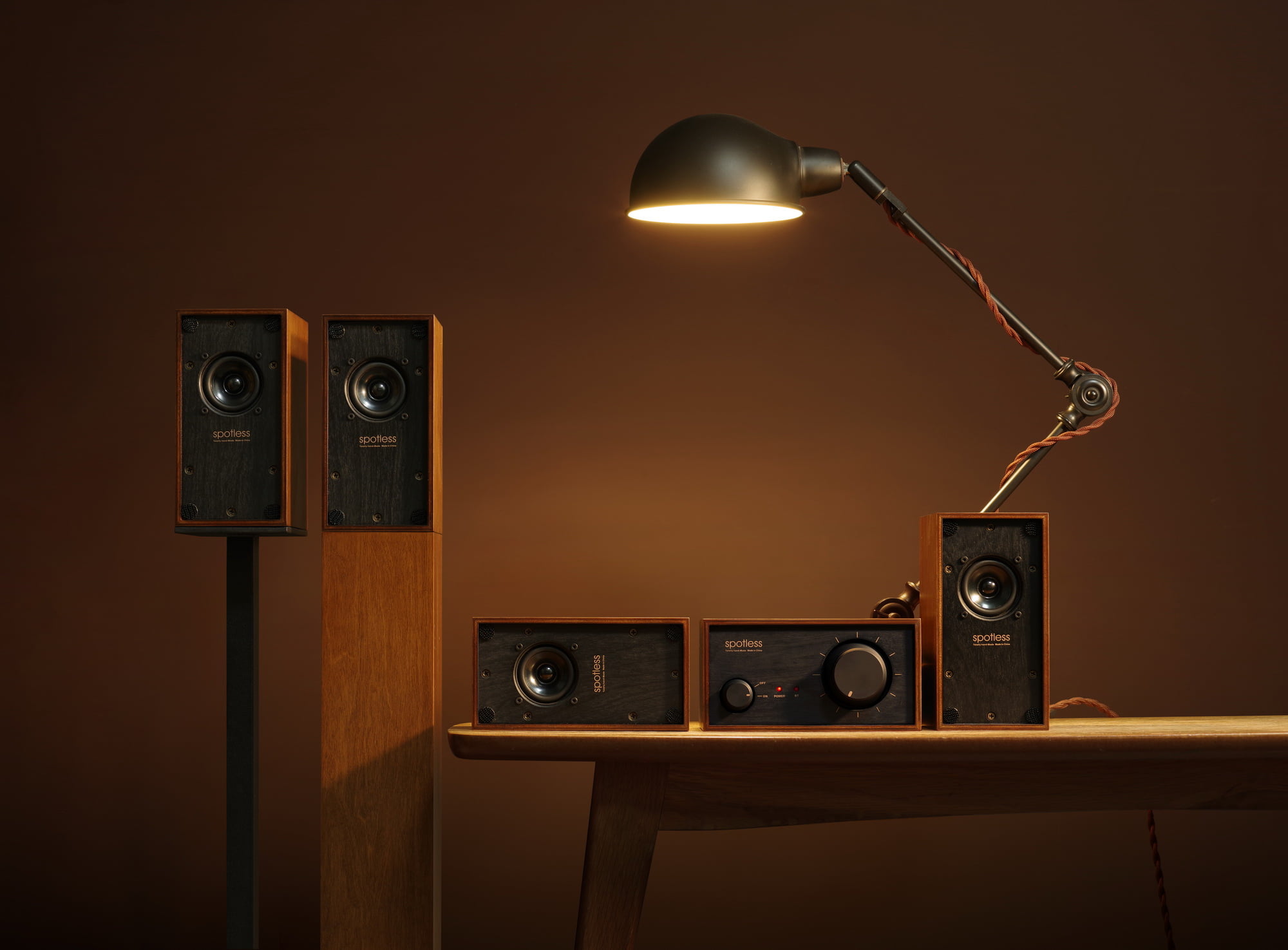 No minimum, only smaller. Purely hand-built discrete Class AB stereo amplifier
The amplifier part uses ne5532 + lm1875. The sound is charming withstands a test.
The power supply part uses a UI-type transformer. This type of transformer has the advantages of both the square and the toroidal transformers' sound characteristics, maintaining the square transformer's smooth tone, charming midrange, and the dynamics of a toroidal transformer.
Built-in Bluetooth 5.0 chip, you can enjoy wireless high-quality stereo music from your phones. Qualcomm QCC3008 chip powered, supports APTX, APTXLL, A2DP, AVRCP, HFP, TWS, AAC, and IIS.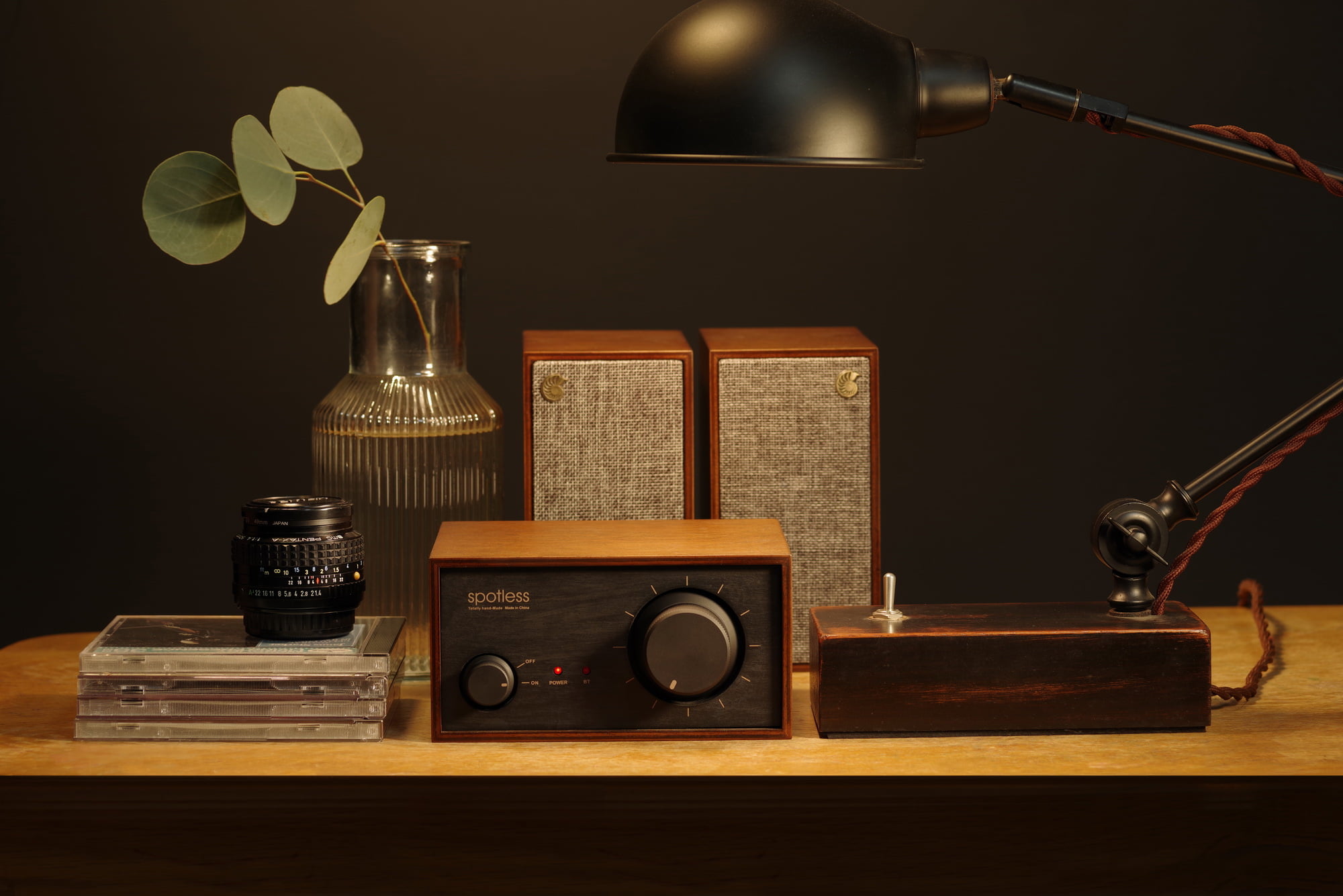 It begins with beauty,
but it is more than beauty.
The D1 stereo amplifier + Seed 2.1 bookshelf speakers are highly compact.
It can perform chamber music with beautiful strings and infectious human voices through its clever acoustic design. The low frequencies are thick and powerful, with an excellent sound density, especially for playback of vocals, violins, and other string instruments.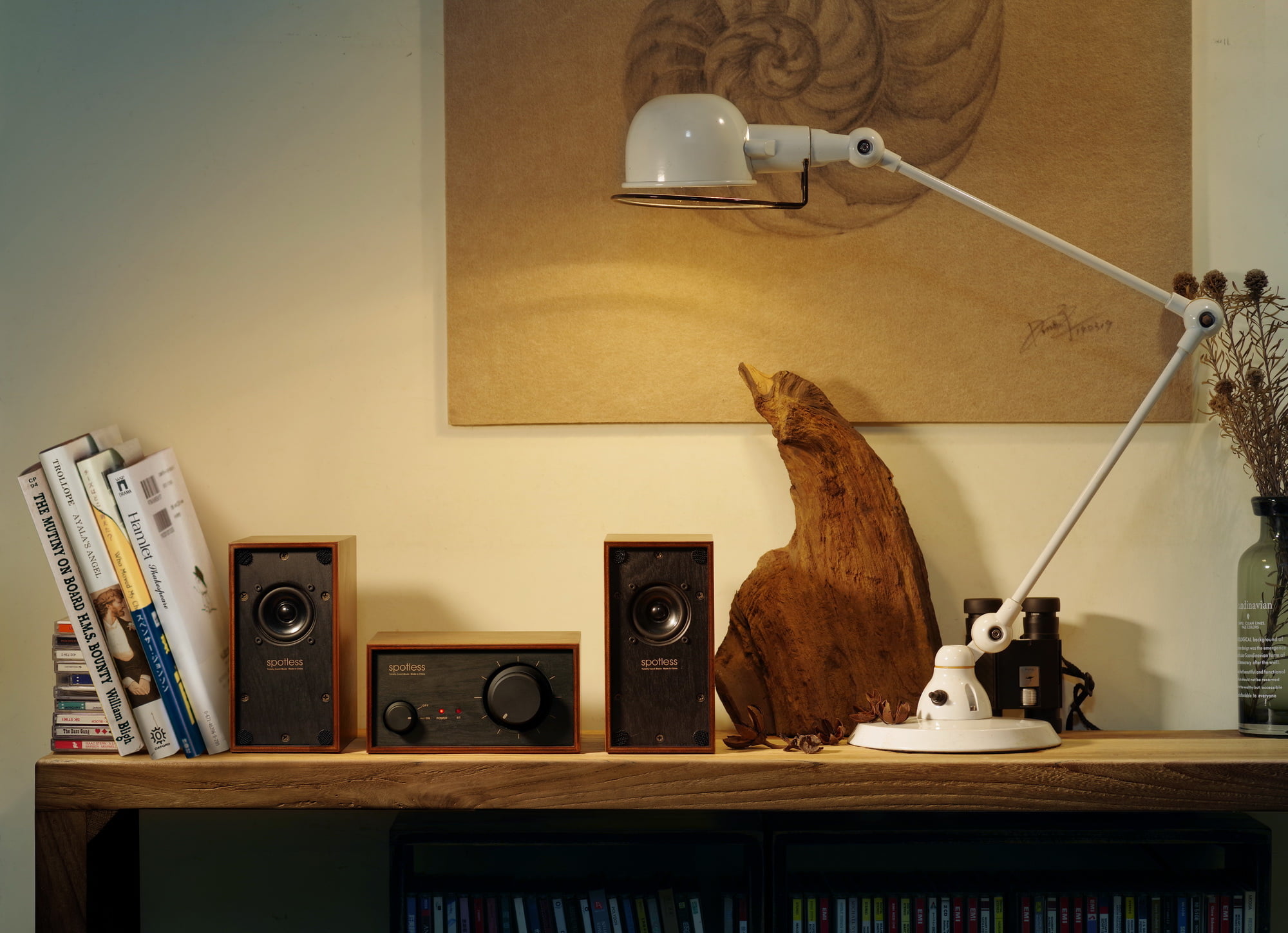 The visual and auditory disparity of sensation
Seed 2.1 bookshelf speaker's original unique inverted design, using a special inverted system, low-frequency volume dive has been significantly improved!
Seed 2.1 bookshelf speaker is suitable for 10-15 square meters of space for listening. The small size is easy to place, as long as you find the best balance between space, speaker placement, and listening position, the sound is easy to touch your soul.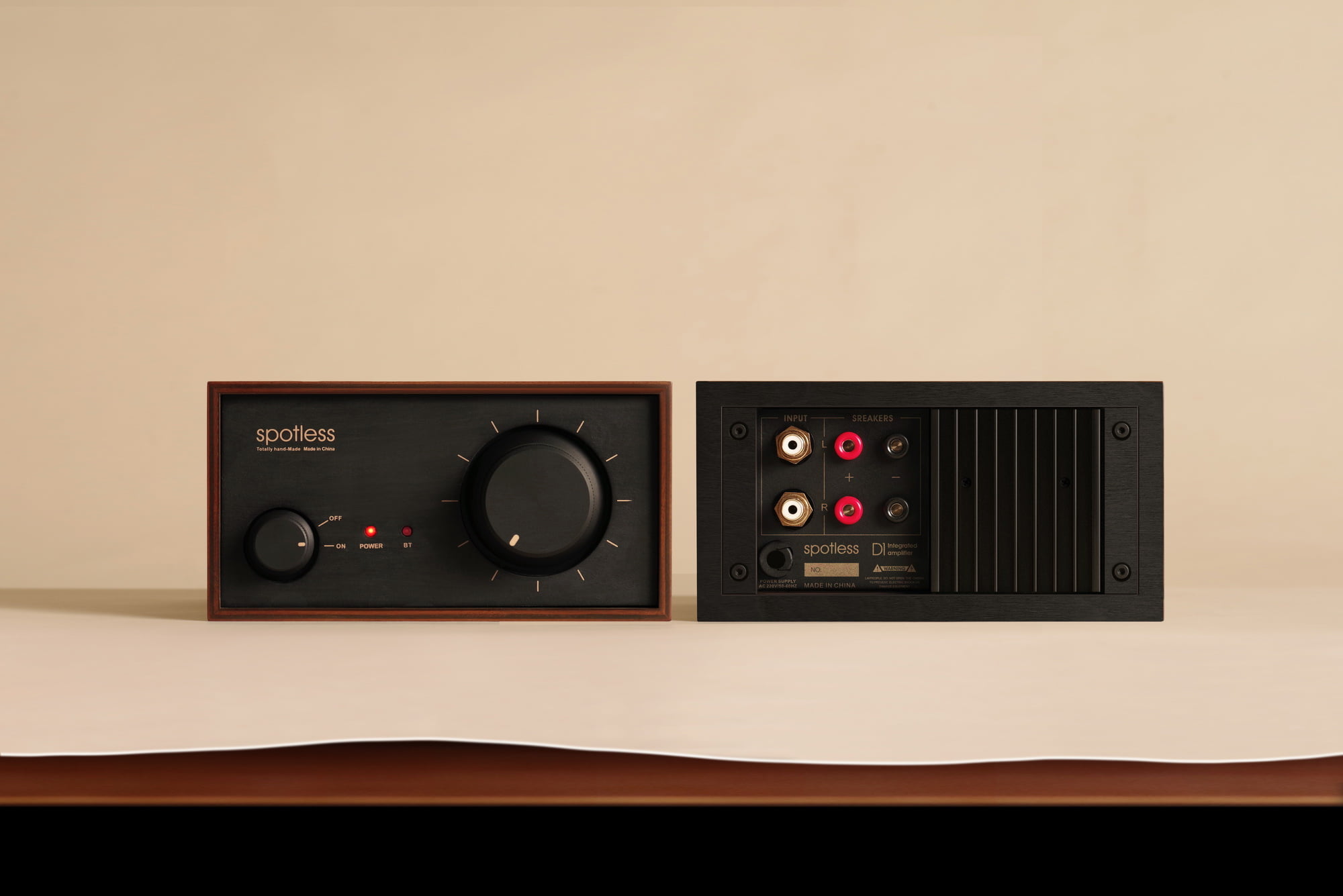 Output Power
2 x 22 watts
Power Supply
110V, 50Hz
220V, 50Hz
Audio Input
RCA *1
Bluetooth 5.0 *1
** the Bluetooth chip is Qualcomm QCC3008, supports APTX, SBC, AAC, and A2DP protocols
Frequency Response
20~20 KHz
THD
<1% / 1w 1kHz
Output Impedance
4~8 OHM
Input Sensitivity
230mV
Dimensions:
86*145*166 mm
Weight:
2.5 KGS